Today is the
Bombshell Hup Day Hop
!!!
and I'm super excited about this one...its on my favorite subjects...bomshells and movies!
the theme is "put me in the movies"
and here is my card
I used a car from the
Speed Shop
set and made it red with big yellow headlights like in the Stephen King movie
Christine
...I colored my car with pencils and made my background paper with red paper and black ink...I made the base and everything very dark (like the movie) and added my get well senti (unlike the movie) because this card is going to Ryan
If you haven't heard about Ryan yet you can go
here
to find out more...
Meredith is having a call for cards for Ryan...a friend that was in an accident and is currently in the hospital with a brain injury, and Meredith is asking that people send him cards to make him happy and hopefully help him recover...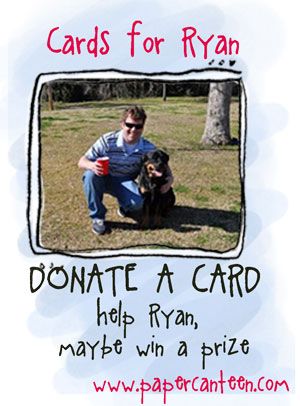 now back to the hop....here is a list of all the great participants...be sure to leave lots of love!
Bombshell Blog:
http://bombshellstamps.blogspot.com/
Alison:
http://alisonsrandomthoughts.blogspot.com
Laura:
http://craftylittlewoman.blogspot.com/
Alaine:
http://missalaineousmosaics.blogspot.com/
Meredith:
http://www.papercanteen.com
Kelli:
http://www.cajunstampingqueen.blogspot.com
Mary G.:
http://www.mystampinhide-away.blogspot.com
Alex:
http://www.paperandstring.blogspot.com/
Sparkly Engineer:
http://sparkly-train.blogspot.com/
Celina Anthony:
http://poniesandcrafts.blogspot.com
Glittery Kate:
http://ferrishyn-frontier.blogspot.com
Kapree:
http://kc-consultant.blogspot.com/
Cheryl:
http://inktrap.blogspot.com
Dianne:
http://dkspinner.blogspot.com